Ladies here's your guide to apply that lipstick correctly
NEW DELHI: Ladies, here is a shocker! You have been applying your lipstick the wrong way.
It seems applying lipstick isn't as easy as it seems. But worry not; here are 7 steps to doing it the right way.
INSIDER spoke to several makeup artists to learn their techniques for putting on lasting lipstick that give you the look you want.
–  Exfoliate before you put on your lipstick
The first step before you put your lipstick on is to make sure that your lips are exfoliated, the INSIDER quoted makeup artist, Nicholas Lennon as saying.
Your lips are very sensitive to climate changes and can easily peel, according to Alejandro Falcon, celebrity makeup artist and Artistic Director for Osmosis Colour Mineral Cosmetics.
There are many ways to exfoliate.
One way is to use a toothbrush with a small amount of vaseline and to rub the toothbrush in a circular motion, INSIDER quotes The Gloss.
– Moisturize after exfoliating
Apply lip balm after exfoliation and be sure not to over moisturize, Lennon told INSIDER.
"Prepping your skin (and lips) is the most important part of a makeup routine – your makeup will only wear as good as the skin underneath it," Lennon said.
– Apply a mineral foundation on your lips
This method will prevent your lipstick to drift outside your lips, according to Falcon who recommended using foundation as a primer.
"Apply a small amount gently to just slightly erase the lips and then apply your favourite lip colour on. The minerals will help to maintain the pigments from fading away," said Falcon.
 –  Line your lips
For a bold look, your next step should be applying lip liner to focus on precision and definition, Caleb Backe of Maple Holistics told INSIDER.
You also can use a brow pencil as it is a neutral low pigmented colour making it perfect for softly defining your lips.
"To go for a softer look, you should apply lip liner after you fill them in so you'll have a clearer view of where you need to line," said Lennon.
– Wear what you love, not whatever the latest trend is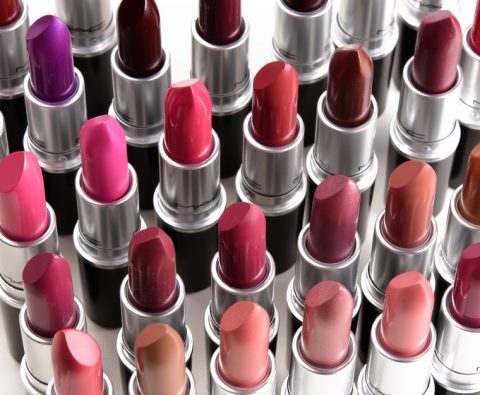 Makeup is nothing but fun, so choose a shade that you would like to wear.
"You're going to feel best when you're confident in the shade you're wearing. Don't feel obligated to wear a trend colour! There's nothing wrong with classic shades or throwing your own spin on the hottest makeup trend," Lennon said.
– Fill in your lips and blot
It is finally time to fill in your lips. Start by grabbing a lip brush to apply your favourite shade. Lennon suggested using a brush because it gives you the most control over the amount of product deposited on the lip versus directly applying from the tube.
"Work in layers and blot with a tissue to get a longer lasting pucker," Backe told INSIDER.
–  Add a layer of gloss on top
And lastly, apply gloss to make your lip appear fuller. Lennon recommended using a small amount of gloss in the centre of the bottom lip to get the look of a plumper pout.
indian express