Bigg Boss (Tamil) Grand Finale Today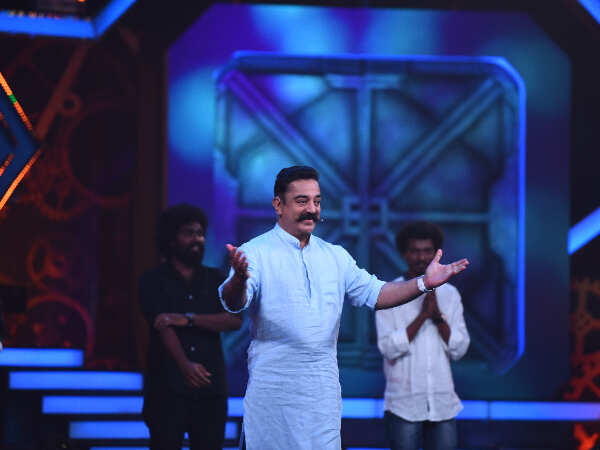 Some friendships, some romance, and many a fight — it's finally curtains today for the Bigg Boss Tamil season 2. The team behind the reality show has been prepping to shoot the final episode for a while now. And they promise that there will be some surprises in store for the audience.
While they have already eliminated Janani Iyer yesterday, the big surprise awaits as to who will walk away with the winner's title and the prize money — Riythvika, Aishwarya Dutta or Vijayalakshmi? Pradeep Milroy Peter, head of programming of the channel reveals, "There will be performances by Yashika Aanand, Mahat and Shariq. Mahat and Shariq will perform together on the theme of friendship.
All other contestants along with their families will be present for the finale." Apart from this, there will be a skit by the Kalakka Povathu Yaaru contestants, who will be recreating a few emotional moments from the reality show in a fun manner. He adds, "There is a segment, where finalists who are interested in taking home `10 lakh can opt for it and walk out of the show."
Vijay Deverakonda was the special guest last night, and he went inside the house carrying the trophy. And of course, what is Bigg Boss Tamil without last year's winner, Arav and audiences' favourite, Oviya?
"Arav will go inside the house and will bring one contestant out. Meanwhile, Kamal Haasan will have a segment with Oviya — a Q&A session. Eventually, Kamal will go to the house and bring the final two contestants before announcing the winner," reveals Pradeep.
The interaction between Kamal Haasan and Vijay Deverakonda had the audience in splits. Kamal shook Vijay's hands and remarked mischievously that he is all for NOTA, which had the audience cheering. But, after a pause, the Ulaganayagan added, "I meant the film now, not what you all are thinking."
Vijay mentioned that like almost every young actor, he looks up to Kamal and watches his films to hone his craft. He also said that people should elect someone who is a good administrator as their leader.
Even as the two actors kept the proceedings light with their banter, there was tension in the air as the audience was keen to find out who would become the winner.