Recipe- Perfect Summer Snacks Is Taco Pinwheels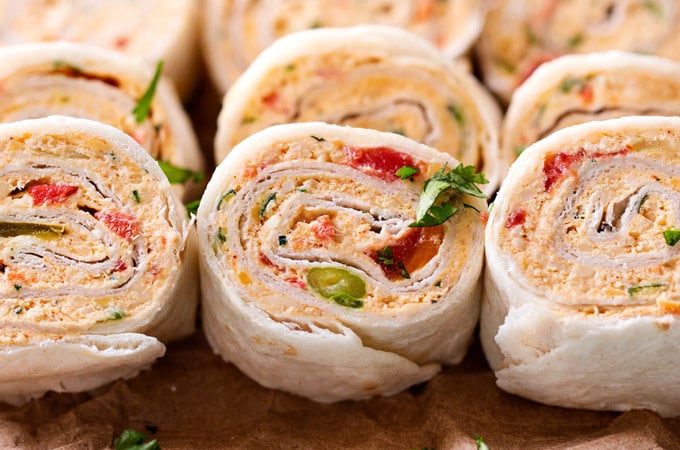 A quick and easy savory recipe that can be whipped up in no time, and perfect as a snack or as an appetizer for a summer party!
Ingredients
1 cup shredded cheese
8 oz cream cheese softened
1 taco packet
1 can RO*TEL – drained
1/2 cup corn – drained
1/2 cup black beans drained & rinsed
1/4 cup Chopped fresh cilantro
Burrito size tortillas
Instructions
* Mix all ingredients except tortillas, in a bowl.
* Spread 2 Tbsp of mixture on to each tortilla.
* Starting at one end, roll up the tortillas
* Refrigerate for 30 minutes.
* Remove from refrigerator and slice in to circles.
* Garnish with remaining black beans, corn, and cilantro.