Mumbai: BARC Scientist's Missing Son Naman Dutt Found Dead at Gharapuri in Uran Creek
Naman Dutt, 17, son of a Bhabha Atomic Research Centre (BARC) scientist was found dead near Elephanta caves, Mumbai. Naman was missing from his Vashi home since September 23. Police suspect it to be a suicide.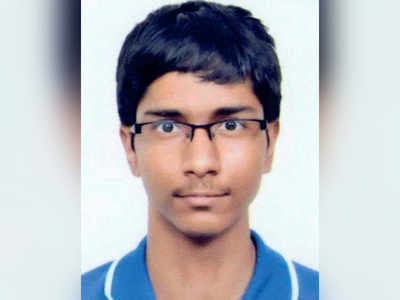 Vashi (Maharashtra) [India], Oct 5: The police have recovered the body of Naman Dutt, who has been missing since September 23, from Mora Sagarai beach located near Uran.
The body of 17-year-old Naman Dutt, who had gone missing after leaving his Vashi home on September 23, was found near Elephanta Caves in Gharapuri on Thursday. The postmortem report cited the cause of death as drowning.
Naman, the son of BARC research scientist Bhaskar Dutt and psychologist Chandra Ramamurthy, lived with his parents in Archana Jyoti CHS, Sector 17, Vashi.
Gharapuri falls under the jurisdiction of the Mora Coastal Police, who informed the Vashi police on Thursday that they had found the body of a young boy near Elephanta Caves. The Vashi police said the body was in a state of advanced decomposition, due to which the postmortem was conducted on the spot.
Naman's family had identified him from his clothes, watch and mobile, they said.
Naman and his parents had retired for the night on around 10 pm on September 23, as the parents were to leave for work early the next day. "We bid Naman good night and went to our room. Around 1 am, when my husband rose to drink water, he did not find Naman in his room, and we began searching for him," Chandra had told Mirror earlier.
The couple combed the area for their son, and visited the nearby railway station and bus stands. Later in the morning, they approached Vashi police station and registered a missing person complaint.
The police examined the housing society's CCTV footage, which showed Naman leaving around 10.30 pm, wearing jeans and a t-shirt, and carrying a bag. He was also sighted in CCTV footage taken from Vashi railway station later that night, but police could not ascertain where he had alighted.
"Later, the family, which had circulated Naman's photo on social media, along with a message that he had gone missing, received a call from a person in Nashik, who said he had seen the boy. The police and the family visited Nashik, but did not get any leads," a police official said.
Finally, on Thursday, the Vashi police were informed by their counterparts in Mora that they had found the body of a young boy in Elephanta Caves. After the family identified the body as Naman's, the Vashi police registered an accidental death report in the case.
The cops said prima facie, they suspected Naman may have committed suicide, but would check everything, including his call details records. Police said his mobile had been switched off since he left home. They said if someone jumped from Vashi Bridge, their remains would have reached the sea off Gharapuri.
"He can be seen in the footage, leaving the society on his own," a police official from Vashi police station said.
The family had earlier said Naman was an introvert and had been treated for depression. He was responding well to medication, they said, but his father's accident last year had left him shaken.