Trump to take call on Iran nuclear deal today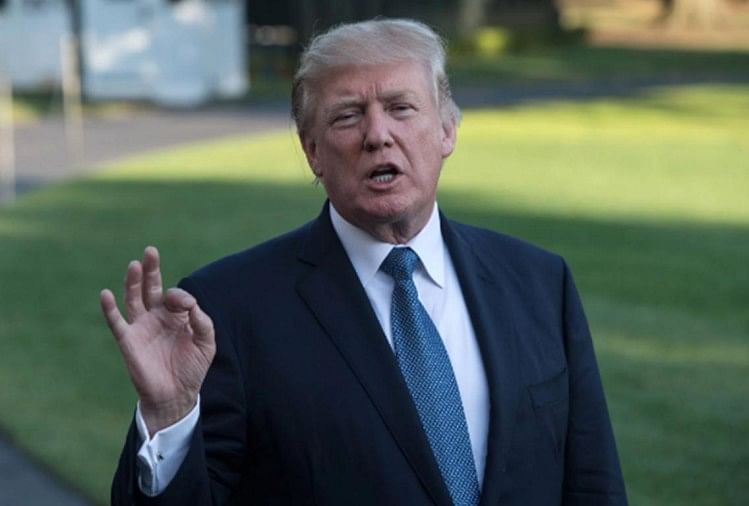 New Delhi [India],: United States President Donald Trump will announce a decision on the Iran nuclear deal at the White House on Tuesday afternoon.
Earlier, President Trump said that he would decide on May 12, whether to continue to abide by the 2015 deal by waiving US sanctions on Iran.
Taking to Twitter, President Trump wrote, "I will be announcing my decision on the Iran Deal tomorrow from the White House at 2:00 pm."
Earlier on Tuesday, the US President lambasted former Secretary of State John Kerry over his "shadow diplomacy" to save the Iran deal, according to a media report.
President Trump tweeted, "The United States does not need John Kerry's possibly illegal Shadow Diplomacy on the very badly negotiated Iran Deal. He was the one that created this MESS in the first place!"
The Boston Globe reported on Friday that Kerry met with Iranian Foreign Minister Javad Zarif twice to discuss the way to strategise the Iran nuclear deal.
As per the report, Kerry, who was the lead negotiator of the deal under former President Barack Obama administration also discussed the same with French President Emmanuel Macron, German President Frank-Walter Steinmeier and top European Union foreign affairs official Federica Mogherini.
In a fresh warning, Iran on Sunday cautioned the US that it would suffer "historic remorse" if it pulls out of a nuclear agreement with Tehran formally called as Joint Comprehensive Plan of Action.
Trump rebuffed the nuclear agreement reached with Iran in July 2015 as the "worst deal ever."
The Iran nuclear deal was signed between six countries – Iran, US, Britain, Germany, Russia, France and China for lifting economic sanctions on Tehran in exchange for limitations to the country's nuclear programme.
The deal guarantees the peaceful nature of Iran's nuclear programme. Following that, Tehran had pledged to not develop or acquire nuclear weapons in exchange for the cancellation of sanctions imposed against the country.