Super Star Rajinikanth Visit Kasi Viswanathar Temple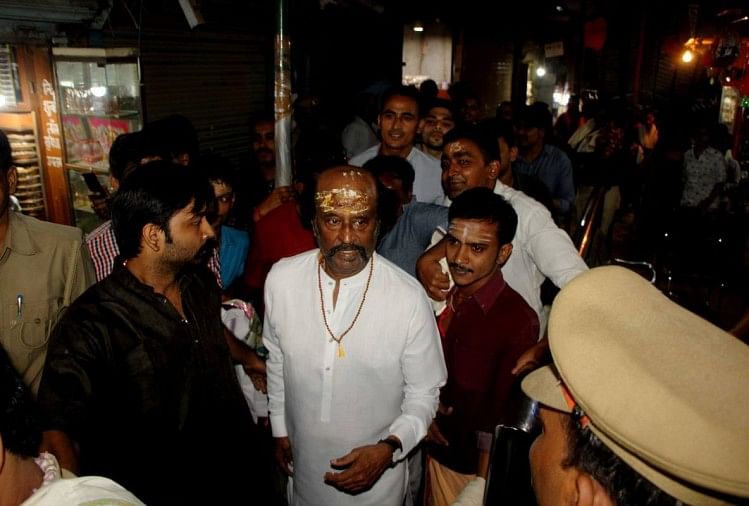 Actor Rajinikanth, who is shooting in Varanasi for his next film Petta, has visited the famous Kasi Viswanathar temple. Chennai:
He was accorded a warm welcome. The actor was spotted with a handlebar moustache that he sports for one of his looks in Petta, when he visited the temple last night.
Actress Trisha also visited Kasi Viswanathar Temple.
All things divine❤️ #KashiVishwanathTemple 🙏🏻 pic.twitter.com/33zl1yCrb3

— Trish Krish (@trishtrashers) October 9, 2018
Media persons gathered in large numbers to interact with the actor.
However, he chose to keep mum as he emerged out of the temple. Known for his spiritual inclinations, he visits Himalayas almost once a year.