Five easy breezy steps to do your make-up in fifteen minutes
Make-up is an art not everyone can master but if you get the basics right, you can walk out of your house looking like queen B. All you need to do is invest fifteen minutes and boom… you are ready to go.
To make things easier for you, BT has compiled a list of five easy and very fast ways to do your skincare and make-up in less than fifteen minutes without compromising on the glam factor. Take a look at it:
1) CTM and sunscreen:
No amount of make-up can help you if your face is not well moisturised and sun-protected. Before you start with your make-up, cleanse your face, tone it and moisturise it with a light to heavy moisturiser (depends on your skin). Once done, apply sunscreen all over your face, arms and feet 20 minutes before you step out of the house.
2) Get the base right:
The thumb rule is to wear a light to medium coverage foundation or BB-CC cream. Using a beauty blender, blend it in and wait for your skin to absorb the same. If you live in a hot and humid place, avoid heavy foundation as they tend to make your face look extremely cakey.
3) Conceal it out: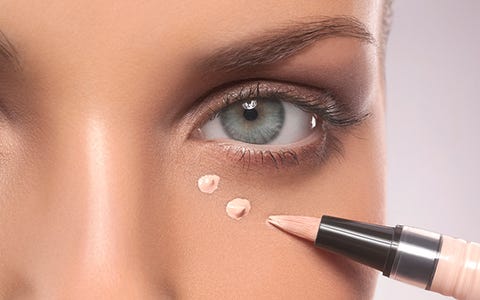 Concealer is a must if you have dark circles, blemishes and pimples to hide. Always buy a concealer that is one shade lighter than your skin tone and use it in areas where it is absolutely necessary.
4) Compact powder and blush:
To set the make-up, use compact powder all over your face and follow it up with a pretty, light-hued blush. Smile from ear-to-ear and apply the blush on the outer corner of your cheekbones, tip of your nose and a little bit on your forehead and neck area (two gentle strokes and that's it).
5) Eye make-up and lipstick:
Now that your face has been taken care of, line your eyes well and apply one coat of mascara and complete the look with a nice lipstick. If lipstick is not your thing, you can always go for a subtle lip gloss or even a tinted lip balm.