PM Modi says India is transforming, reform to transform is guiding principle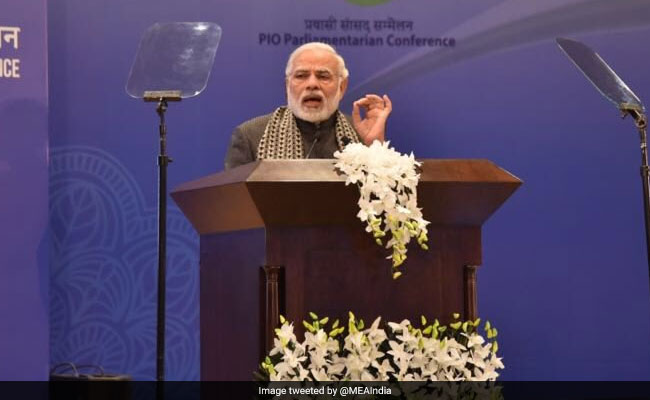 [India], Jan. 09: Prime Minister Narendra Modi on Tuesday claimed that India was transforming and moving ahead as the bodies like World Bank, the International Monetary Fund (IMF) and Moody's were looking at the country in a positive way.
"In the last three to four years, you must have noticed, countries around the world have taken notice of India. India is transforming, India is moving ahead.Old attitude was 'chalta hai, chalta hi rahega'. Now, this has changed.
Today, bodies like the World Bank, the IMF and Moody's are looking at India in a very positive way," Prime Minister Modi said while inaugurating the first Persons of Indian Origin (PIO) Parliamentary Conference at the Pravasi Bharatiya Kendra here.
The Prime Minister also said "reform to transform" was the guiding principle of the government.
"We have introduced far-reaching reforms. 'Reform to transform', this is our guiding principle. Keeping in mind the needs of 21st century, the government is increasing the investment in technology, transportation," he said.
"More than half the investment in sectors like construction, air transport, mining, computer software, hardware, electrical equipment and many others, till now has happened in the last three years," he added.
Up to 124 Members of Parliament and 17 mayors from 23 countries were participating in this conference.
Union External Affairs Minister Sushma Swaraj, Rajya Sabha Deputy Chairman P.J. Kurien, Lok Sabha Deputy Chairman Thambidurai, Union Ministers V.K. Singh and M.J. Akbar, and Foreign Secretary S Jaishankar were also present at the event.
Every year, January 9 is celebrated as Pravasi Bharatiya Diwas (PBD), an annual celebratory day that marks the contribution of overseas persons of Indian origin (PIO) towards their homeland.