Afghan conflict can't be resolved by military solution: Pak PM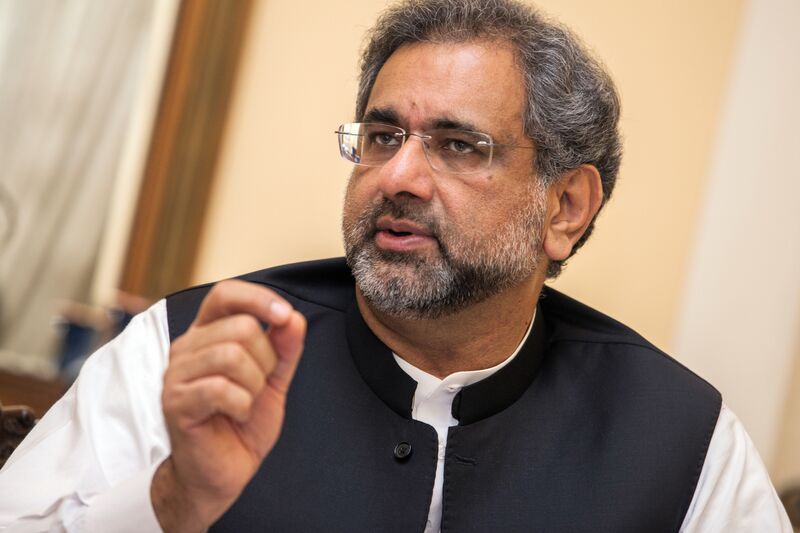 [Pakistan], Feb 5 : Pakistan Prime Minister Shahid Khaqan Abbasi on Monday said that the decades-old insurgency in Afghanistan would never be addressed with a military solution and that both sides should opt for peace talks.
"At the end of the day the Afghans have to sit down and talk," Abbasi said in a TV interview.
According to the Tolo news, Abbasi expressed concerns over the increasing number of United States troops in Afghanistan and said that Islamabad was ready to enter into talks with the Taliban.
Bloomberg reported that Abbasi had slammed charges and allegations on Pakistan's lackadaisical approach in tackling terrorism and said Islamabad recently handed over 27 Taliban prisoners to Kabul.
"These are Afghan nationals who were arrested inside Pakistan, they were not involved in a terror attack on us otherwise we would have prosecuted them here, so we handed them back to the Afghans," Abbasi said.
However, the Afghan government has reportedly rejected such claims and instead said that no prisoner handover was made by Pakistan.
Relations between Pakistan and Afghanistan have remained frosty due to the latter's constant blame on Pakistan's non-cooperation on tackling terrorism and insurgency and also sending terrorists to Afghanistan for conducting suicide attacks over the years.
Pakistan has urged Afghanistan to stop the blame game and asked for its co-operation in combating terrorism.
In a televised speech to the nation, Afghan President Ashraf Ghani on Friday alleged that the "centre of Taliban terrorism is in Pakistan" accused the country of harbouring the Taliban.
This comes at a time when Afghanistan has been ravaged by a series of deadly terrorist attacks during the last few days, particularly in Kabul, which killed nearly 150 people and wounded hundreds more.
In the first round of talks on Sunday, Islamabad and Kabul have decided to continue holding discussions to reach an agreement on the entire Afghanistan-Pakistan Action Plan for Peace and Solidarity (APAPPS).
The APAPPS is a joint action plan for cooperation in the areas of counter-terrorism and reduction of violence, peace and reconciliation, refugees repatriation and joint economic development.
The second round of the bilateral talks between Afghanistan and Pakistan is scheduled to take place on February 9 and 10 in Islamabad.