Top 5 beauty product brands that enhance your beauty
There are a number of beauty products available in the market. Everyone buys it according to their skin type what suits them. There are multiple brands of available that help you enhance your beauty.
Some of the products that are not promoted much on television but gives you best results. These products are clinically tested and are available online. The products costly though but the results and feedbacks are tremendous.
One should and must try out these products.
Oriflame: It is a Swedish company. The products are available online and it gives you best results. There are many products available of the brand, including cosmetics and medicines too.
Forest Essential: It is an authentic and a traditional Ayurveda Brand. It has become the Indian Beauty Brand where secrets of ancient beauty rituals for skin and hair care have been brought to life through researches and made available to modern-day customers.
Aroma Magic: It is the largest Aromatherapy brand in India. With 170 products including essential oils, curative oils, hair care and skin care, it has created a niche in the industry.
Biotique: With the passion or quality and sustainability, the brand promises naturally-derived Ayurvedic beauty, advanced by scientific expertise.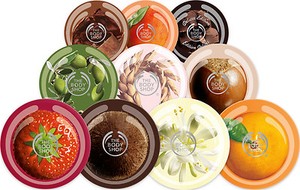 Body Shop: The brand is known for the commitment 'enrich people as well as the planet'. It does not support animal testing and also uses sustainable packaging that reduces the impact on the environment.