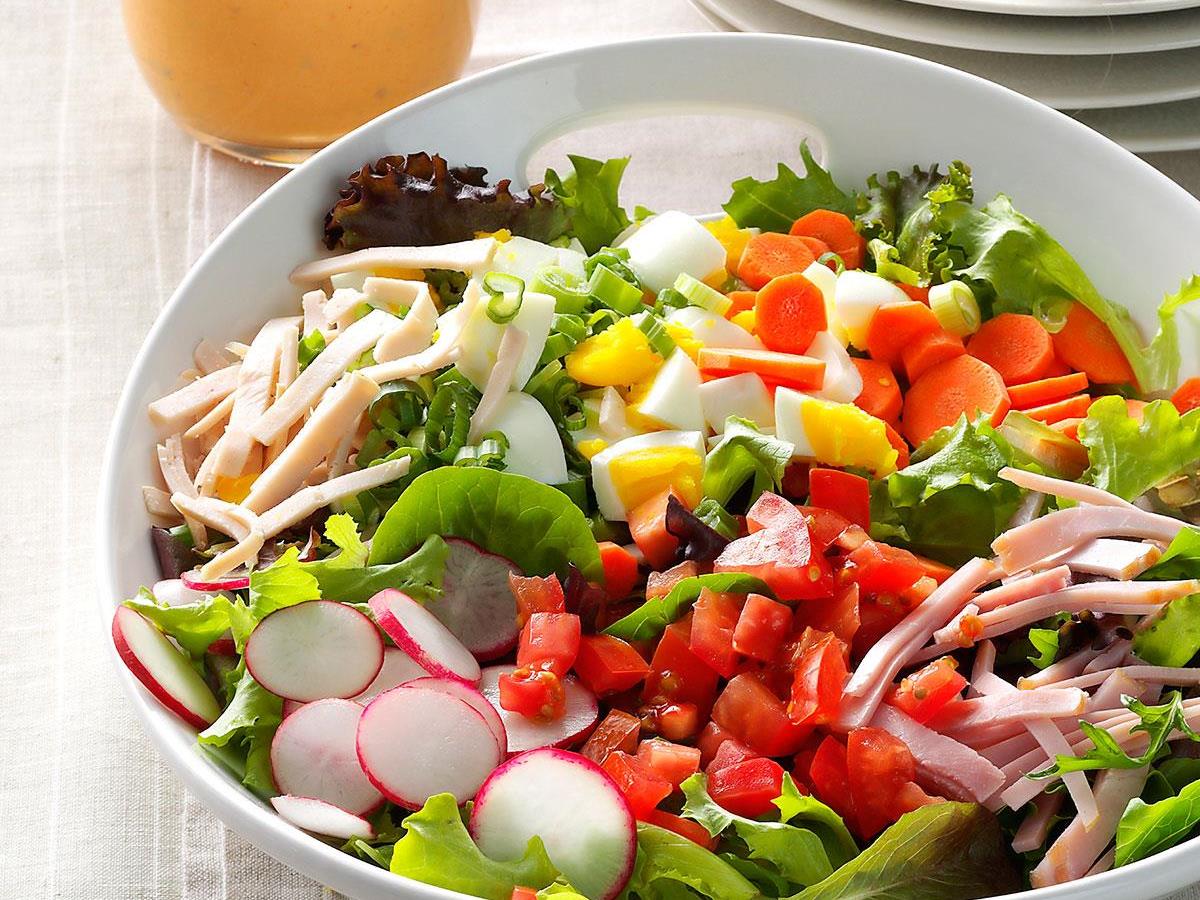 Ingredient:
*4 tomato, sliced
*2 cucumber medium sized, sliced
*3 red radish medium sized, sliced with skin
*2 stalk celery, shredded
*1 tsp lime juice
*Salt to taste
Method:
Lay the tomatoes on a plate topped with a layer of cucumber and then radish.

Decorate the salad with shredded celery.

Add lime juice and salt to taste; serve.